About OEM
We have provided a great number of clients with a wide variety of cotton products. By drawing on our years of experience and know-how, we have the capability to accept, carry out, and meet a wide range of requests from our customers.
Flow of OEM manufacturing
STEP 1. Let us know the details of your plan

Sales representatives will meet with you to hear your requests and detailed product specifications.


STEP 2. We will submit a quotation and trial product
The product design department will make cost calculations based on the presented specifications. For medical products that require approval from the authorities, our quality assurance department will take the necessary procedural steps.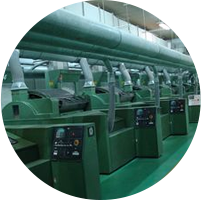 STEP 3. We will set up a production plan
We will arrange a production system according to specifications, which may include materials procurement, manufacturing equipment preparations, and quality control.


STEP 4. Full production
We will manufacture, inspect, and deliver the products.

Product details
Material

Bleached cotton
Nonwoven Fabric
Cotton Spunlace nonwoven fabric (range: 25gsm-250gsm), embossed cotton fabric, needle-punched fabric
Product
Drugs, Quasi-drugs
Alcohol wipes (box, pouch), sterilized cotton
Medical devices
Absorbent cotton, medical gauze
Cosmetics
Cotton pads (enclosed type, square type, side-sealed type, peelable type), face masks
Business supplies
Oil absorbent pads, industrial wipes