Cotton spun lace non-woven fabric
What is "Miracle Cotton ® "?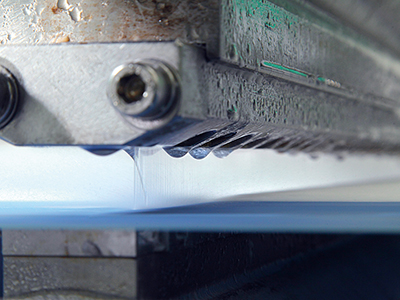 A Spunlace nonwoven fabric made with the first absorbent cotton (100% cotton) developed in Japan by Marusan Industry. It is a gauze-like nonwoven material made by entangling the fibers using a water jet and no binders. It is an environmentally-friendly material that is very soft on the skin and is an excellent soil remover.


Characteristics of cotton spunlaced nonwoven
Has excellent moisture and water absorbency and water retention properties.
Soft feel on the skin.
Excellent ability to remove water and oil.
Minimal lint or piling.
Is safe as it does not easily retain static electricity. Can be put through various types of sterilization treatments.



Applications

Household goods (wet towels, wet wipes, dish clothes, sanitary napkins)
Miscellaneous goods (cosmetic pads, cosmetic gauzes, face masks)
Travel supplies (disposable underwear)
Medical supplies (masks, adhesive bandages)
Industrial supplies (industrial-use materials, agricultural-use materials, wiping clothes)
Manufacturing process of the "Miracle Cotton" (spun-laced non-woven fabric)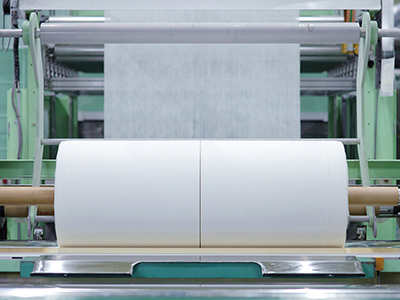 Fibers are entangled using a water jet, and therefore, no binder is used.

Specifications of "Miracle Cotton"
The "Miracle Cotton" is broadly cClassified broadly into two types according byto the manufacturing methods of sheets.
Cross layer type non-woven Ffabric
Weight:
25-~130gsm
Material:
Primarily 100% cotton but can also be blendeding with other fibers is also available.
Applications:
Top  sheet for cosmetic pads, Wet wet tissueswipes, Medical medical or and Industrilindustrial wipers
Note:
Fibers are entangled each other byusing high- pressure water jet. Aspect ratio of tensionile strength between MD and CD is balanced1:1.
Parallel- type non-woven fabric
Weight:
20~-250gsm
Material:
 Primarily 100% cotton
Applications:

 Cosmetic pads, Absorbent absorbent cotton for medeicalmedical use, Alcohol alcohol swabsswabs, steralizedsterilized cotton, etc.
Remarks: Fibers are entangled each other byusing low- pressure water jet.

Note:

While the tensile strength in CD is inferior to that of MD, the appearance looks beautiful as the fibers are well-oriented aligned in MD direction.
Soft touch to the skin and less minimal lint.