Needle punch non-woven fabric
"The Oil Hunter ®"—an oil absorbent Cotton needle- punched nonwoven cotton fabric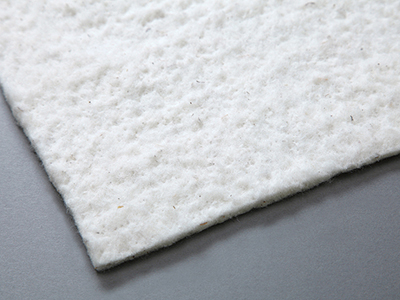 The Oil Hunter ® is an eco and people-friendly oil-absorbing material. The oil-absorbing property of natural cotton will help protect the environment by preventing river and marine contamination due to oil spills.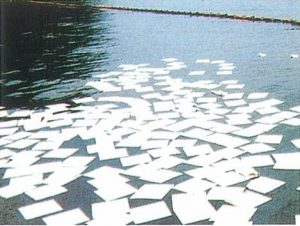 It also helps to improve working conditions as it reduces the dangers of fire or explosion in workplaces that handle oils.
Certified by the environmental standard ISO as a recycled product made with natural fiber.
Characteristics of The Oil Hunter ®
・Excellent oil-absorbing property that soaks up any kind of oil.
・Can even quickly absorb oil that is mixed in water.
・As it does not sink in water, it can be easily retrieved after absorbing the oil.
・Very economical, as a large quantity

​

of oil can be absorbed with only a few pieces of the Oil Hunter ®.
・Because it is made of natural materials, no harm is caused to the environment when disposing through an incineration process.
・Oil gets tightly trapped in the fibers, very little of the absorbed oil will drip out.
・Available in a variety of types to meet various purposes.
Applications of the nonwoven needle-punched cotton fabric
Absorbing material for oil leakage, oil-water separator, filtering material, trunk liner for automobiles, etc.