Sliver cotton
Sliver
What is Sliver?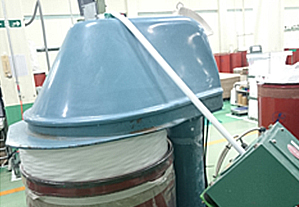 Sliver is made by separating fibrous cotton into parallel strands, which are then interlocked to create long and wide continuous rope-like forms.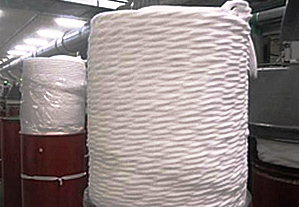 Slivers are often used for making cotton swabs and cotton balls. It is also sometimes used to make yarn by stretching the strands thinner and twisting them together.
Specification of Sliver
| | |
| --- | --- |
| Weight | 0.8-8g/m |
| Material | 100% cotton |
Cotton yarn
What is cotton yarn?
These long yarns are produced by stretching and interlocking slivers made by gathering cotton fibers.
Although these yarns are commonly used as material for knitting, the yarns produced at Marusan are mostly used for making filtration material.